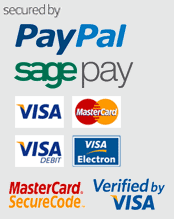 Akceptujemy płatności kartami debetowymi i kredytowymi oraz PayPal. Dzięki temu zrobisz szybkie i bezpiecznie zakupy nie ruszając się z własnego domu.


Creapure + ALA + Vit. B1 - 250g
Dostępność: W sprzedaży


Gotowy do wysyłki!


1 sztuka na stanie!


Śpiesz się!

Średnia ocena produktu:
(0)

Masz:

00:00:00


aby zamówić produkty na:
czwartek, 31 lipca
Zobacz szczegóły

£19.99

Cena:

€ 24.39 / € 21.95 (ceny orientacyjne)
50

Porcji w opakowaniu:

£0.40

Cena za porcję:

Trec Nutrition

Producent:
Nie ma nic bardziej irytującego niż oczekiwanie na dostawę która nie dochodzi na czas. Nie będziesz miał tego problemu z Paker.co.uk. Dostarczamy zamówienia kiedy powiedzieliśmy że dostarczymy. Jeżeli w bardzo rzadkich przypadkach z niezależnych od nas powodów (opóźnień firm kurierskich i poczty) zdaży się iż paczka jednak będzie opóżniona zrekompensujemy pełne koszty przesyłki.

Aby być na bieżąco możesz śledzić status swoich zamówień online.

- Zamówienia na terenie Wielkiej Brytanii będą wysłane kurierem i będą wymagały potwierdzenia odbioru.
- Dostawa ekspresowa (następnego dnia roboczego) jest dostępna na zamówienia złożone przed 15:00 od poniedziałku do czwartku.
- Zamówienia złożone w piątek do godziny pierwszej będą dostarczone w poniedziałek.

Szczegóły produktu Creapure + ALA + Vit. B1:

Creapure +ALA +B1 jest preparatem kreatynowym wzbogaconym o kwas alfa - liponowy (ALA) oraz tiaminę ( Wit.B1).

Kreatyna jest suplementem wspomagającym przyrost siły oraz zwiększającym masę mięśniową (działanie anaboliczne). Pośrednio wpływa również na przyśpieszenie regeneracji organizmu poprzez poprawienie równowagi azotowej oraz opóźnienie redukcji białek (działanie antykataboliczne). Kreatyna została wzbogacona o najwyższej jakości kwas alfa-liponowy (ALA) oraz Wit.B1, które to uczestniczą w produkcji energii oraz ochraniają przed niekorzystnymi skutkami utleniania (działają antyoksydacyjne). ALA pobudza także wydzielanie insuliny zwiększając w ten sposób transport aminokwasów oraz kreatyny do komórek mięśniowych. Prawidłowa suplementacja kreatyny w połączeniu z kwasem alfa - liponowy (ALA) oraz Wit.B1 zwiększa jej zasoby w organizmie nawet o 100%. Zapoczątkowuje to szereg reakcji, które powodują, iż komórki mięśniowe wchłaniają więcej wody. Zwiększona objętość komórki wywołuje zmiany napięcia wewnątrzkomórkowego, co organizm odbiera jako sygnał anaboliczny, tym samym pobudzając mięśnie do przyrostu.

Dzięki właściwemu zastosowaniu można w przeciągu kilku tygodni osiągnąć 10-30 procentowy przyrost siły oraz uzyskać od 3 do 7 kg beztłuszczowej masy mięśniowej. W celu osiągnięcia trwałych efektów kreatynę najlepiej łączyć w jednym cyklu z: odżywką białkową, węglowodanowo-białkową, peptydem l-glutaminy, l-glutaminą, HMB lub aminokwasami.

Kreatyna firmy Trec Nutrition produkowana jest w niemieckim laboratorium Degussa Bioactives - SKW w Hamburgu. Produkt ten sprzedawany jest na całym świecie pod zastrzeżonym znakiem CREAPURE.

---
Creapure + ALA + Vit. B1 Supplement Facts:
Serving Size: 1 Scoop (5g)
Serving Per Container: 50

Amount Per Serving:
Creatine Monohydrate 4.9g
Alpha-Lipoic Acid (ALA) 98mg
Vitamin B1 0.44mg

Protein 0g
Carbohydrate 0g
Fat 0g
Energy 0KJ / 0kcal

Creapure + ALA + Vit. B1 Recommended Use:
Take the product twice a day, a serving of 5g on each occasion.
Workout days: first dose should be taken 30 minutes before workout, second dose immediately after workout.
Non-workout days: dose 1 should be taken 15 minutes before breakfast, dose 2 15 min before the last meal.
For best results, combine it in one serving with dextrose (approx. 30g). The product servings should be dissolved in juice (approx. 250 ml). The product should be applied for 4-5 weeks, then discontinued for 3-4 weeks.

Warning:
Do not exceed the recommended daily allowance. This product should not be taken as a substitute for a varied diet. This product is not recommended for children, pregnant or nursing women.
Opinie i recenzje klientów:

(0 oceny oraz 0 recenzji)

Napisz recenzję tego produktu:





Ocena produktów oraz opinie na ich temat, mają pomóc w wyborze odpowiedniego suplementu.
Gwiazdki oznaczają ocenę jaką wystawiły osoby, które wcześniej stosowały dany produkt.
Opinie dostarczają dodatkowych uwag na temat produktu.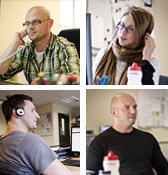 Przerwa w treningu?
Zajrzyj na nasze forum. Dowiedz się jak ćwiczą inni. Jak powinien wyglądać prawidłowy trening i Twoja dieta.

Na pytania odpowiedzą nasi konsultanci, Mariusz i Bartek.



Sprawdź aktualny status swojego zamówienia i śledź paczki online.


Zakupy powyżej £19.00 wysyłamy gratis (dostawa standardowa).

Koszt dostawy dla zamówień poniżej £19.00 już od £2.99.

Dostawa do Irlandii i Polski,
oraz pozostałych państw UE,
od £2.99


(+44) 01904 520 401

Godziny pracy:

Poniedziałek - Piątek:
Od 8.00 do 17.00