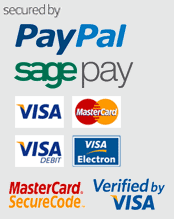 Akceptujemy płatności kartami debetowymi i kredytowymi oraz PayPal. Dzięki temu zrobisz szybkie i bezpiecznie zakupy nie ruszając się z własnego domu.


Lean Whey, Vanilla Milkshake - 930g
Dostępność: W sprzedaży


Gotowy do wysyłki!


Ponad 50 na stanie!

Średnia ocena produktu:
(3)

Masz:

00:00:00


aby zamówić produkty na:
czwartek, 31 lipca
Zobacz szczegóły

£24.99

Cena:

£22.49
€ 30.49 / € 27.44 (ceny orientacyjne)
35

Porcji w opakowaniu:

£0.71

Cena za porcję:

Optimum Nutrition

Producent:
Nie ma nic bardziej irytującego niż oczekiwanie na dostawę która nie dochodzi na czas. Nie będziesz miał tego problemu z Paker.co.uk. Dostarczamy zamówienia kiedy powiedzieliśmy że dostarczymy. Jeżeli w bardzo rzadkich przypadkach z niezależnych od nas powodów (opóźnień firm kurierskich i poczty) zdaży się iż paczka jednak będzie opóżniona zrekompensujemy pełne koszty przesyłki.

Aby być na bieżąco możesz śledzić status swoich zamówień online.

- Zamówienia na terenie Wielkiej Brytanii będą wysłane kurierem i będą wymagały potwierdzenia odbioru.
- Dostawa ekspresowa (następnego dnia roboczego) jest dostępna na zamówienia złożone przed 15:00 od poniedziałku do czwartku.
- Zamówienia złożone w piątek do godziny pierwszej będą dostarczone w poniedziałek.

- 20 Grams of Quality Proteins Per Serving
- Just 98 Calories & Less Than 1 Gram of Sugar Per Serving
- Includes 234mg of CLA, 130mg of L-Carnitine & 78mg Green Tea Extract Per Serving
- Versatile Enough to Use Anytime You Want to Add High-Quality Protein to your diet
- Instantised to Mix Easily Using Just a Glass & Spoon

Optimum Nutrition (ON) Lean Whey is a delicious high protein, low carb shake specially formulated to support your high protein diet.

ON understands that successfully losing fat is a challenge. Lean Whey is an exciting new launch that will help you achieve your tough weight loss goals.

Lean Whey delivers 20 grams of high quality whey proteins which can be easily digested and absorbed into the body. Each great tasting shake is only 98 calories and less than a gram of fat.

As well as its high protein, low calorie benefits, Lean Whey, also supplies a beneficial blend of ingredients including: Conjugated Linoleic acid (CLA), Green Tea Extract (GTE) and L-Carnitine.

Lean Whey Supplement Facts:
Serving Size: 1 Level Scoop (26g)
Serving Per Container: 35

Amount Per Serving:
Energy 98 kcal / 410 kJ
Carbohydrates 1.3g
Sugars 0.6g
Fibre 0.1g
Total Fat 1.1g
Saturated fat 0.3g
Protein 20.6g
Sodium 77mg
Salt 0.192g
Safflower oil 312mg
CLA 234mg
Green tea extract 78mg
Polyphenois 31mg
L-carnitine 130mg

Lean Whey Other Ingredients:
Protein blend (Whey protein concentrate, whey protein isolate, milk protein isolate, emulsifier (Soy Lecithin)), fat reduced cocoa powder, CLA (micro encapsulated conjugated linoleum acid) (safflower oil), sodium caseinate), flavouring, thickener (carragennan), green tea extract, slat, sweetener (sucralose)

Lean Whey Recommended Use:
Mix 1 scoop into 180-240 ml of cold water per day.

Warning:
Contains milk and soy. This product may contain traces of gluten, egg and/or peanuts
Opinie i recenzje klientów:

(3 oceny oraz 0 recenzji)

Napisz recenzję tego produktu:





Ocena produktów oraz opinie na ich temat, mają pomóc w wyborze odpowiedniego suplementu.
Gwiazdki oznaczają ocenę jaką wystawiły osoby, które wcześniej stosowały dany produkt.
Opinie dostarczają dodatkowych uwag na temat produktu.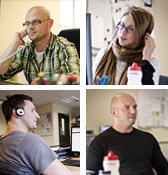 Przerwa w treningu?
Zajrzyj na nasze forum. Dowiedz się jak ćwiczą inni. Jak powinien wyglądać prawidłowy trening i Twoja dieta.

Na pytania odpowiedzą nasi konsultanci, Mariusz i Bartek.



Sprawdź aktualny status swojego zamówienia i śledź paczki online.


Zakupy powyżej £19.00 wysyłamy gratis (dostawa standardowa).

Koszt dostawy dla zamówień poniżej £19.00 już od £2.99.

Dostawa do Irlandii i Polski,
oraz pozostałych państw UE,
od £2.99


(+44) 01904 520 401

Godziny pracy:

Poniedziałek - Piątek:
Od 8.00 do 17.00